I first came in here barely able to get up out of a chair and with your help I have progressed to the point that I recently tiled our entryway. I had no problem lifting, moving, and installing the new tile. Thank you!
– Keith K.
I am fully recovered!!! (again). No one is better than Ellen!
She is truly a blessing in my life. Lots of heartfelt appreciation!
– Donna S.
I have come to Tomsic PT twice and both times have received expert professional care coupled with amazing customer service and a true caring atmosphere. When I arrived in September, I was walking like an out of shape 90-year-old woman with sciatic pain. Within 5 weeks, Dr. Laura had me walking normally and without pain. She used our time wisely and took time to be personable. Tomsic has a terrific team from the front desk to the techs and the PT staff. Amazing recovery!
– SM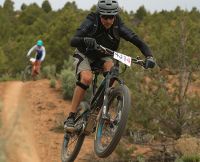 Thank you Tomsic PT for getting me back to doing what I love. I wouldn't go anywhere else.
– BW
Wendy helped me in so many ways. She is a wonderful therapist!
– BM
You probably hear this all the time, but I just wanted to thank you for the help you gave me on my back! You gave me the tools to work on myself and get me back to where I want to be.You have such a positive impact on so many people's lives, (my Mom's especially) and for that I thank you!
Melanie C.
Thank you for your care and patience with me. I learned a lot & thank you as my knees have improved.
John M.
Thank you for getting my shoulder out of the bind I had it in. Thanks to you I am pain free, and can even throw a softball overhand!
You really are the best at what you do, and I am so grateful.
Take care, and I hope I DON'T see you again soon, except in the hood.
Laurel W.
I write to thank you for your part in my skiing adventures of late! What a BLAST, to be able to ski again!
And I could not have done it without you – only 9 months after my knee replacement! WOW! Thank you, thank you, THANK YOU!
Adele R.
Thank you so much for your care and encouragement during my TKA rehab. You all are the best!
Sincerely,
Lynn E.
Such a belated THANK YOU to you for all of your PT to get me walking again! You are amazing and the best. I tell everyone to go to you! I hope that you can find something fun for yourself; you do so much for everyone else!
I wish you the best of luck with your doctorate studies, and have an absolute blast in Europe this summer.
Hope to see you around and about.
Wish so much appreciation always,
Priscilla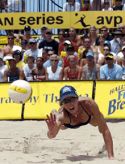 As a professional athlete, performance is everything. Ellen has the expertise to help me recover quickly so I don't miss training or competitions. She has the ability to find the cause of my pain quickly and reduce or eliminate it. When I am in Durango, Ellen is the only physical therapist I will see… I would recommend her to anyone who wants personalized, highly skilled care.
Elaine Youngs, Professional Beach Volleyball Player and Olympic Bronze Medalist
I highly recommend Ellen at Rakita and Tomsic Physical Therapy to all my friends and neighbors.
Sara P.
Thank you for seeing me with such short notice. You always perform miracles.
Pricilla B.
Thanks for all the help with my shoulder. It's so much better. And thank you for your excellent advice to forgo surgery. Definitely the right decision.
Judy P.
I try not to get hurt, but as a true Durangoan I seem to have my share of aches and pains! In the past, I was not one to seek out physical therapy unless it got really bad, until I started seeing Ellen. Ellen has a unique ability to manage my acute and chronic injuries as well as rehab after surgery. I no longer hesitate to get treated because I trust her expertise and experience to get me moving again. She seems to have an almost magic ability to know how much progress can be made each visit in order to improve my condition as fast as possible. She teaches me what I need to do to help myself. Her hands-on style gives me the trust I need to seek attention for pain sooner, rather than living with pain. I highly recommend Ellen at Rakita and Tomsic Physical Therapy to all my friends and neighbors.
Sara P.
What a crazy journey this was for me. I have been a walker and runner for as long as I can remember. I cried from my pain on the day of my first visit and after six visits and I was smiling with confidence. I am now able to walk with zero pain.
Thank you from my heart to years!
Sandra L.
uk-width-medium-1-2 uk-width-small-1-1 uk-align-center