"Ellen has been doing an awesome job in diagnosing the problem and getting me back to good health! Life is too short not to use our bodies!"
Bill W
from Rivergate Medical Office Building
Mar 30, 2020
"WOW!! My pain is gone and I can walk as much as I want now!! Thank you so much Josh! You did a great job!"
Tom R
from Rivergate Medical Office Building
Mar 23, 2020
"I started physical therapy with distal clavicle fracture. I am finishing physical therapy with almost no pain (and it's still fading!). I have full movement, and nearly full strength after two surgeries! Tomsic PT, you all are the absolute BEST"
Dale S
from Rivergate Medical Office Building
Mar 16, 2020
"For the first time in 4 months, I could take my dog for a walk!"
Eilene L
from Rivergate Medical Office Building
Mar 11, 2020
"YAHOO! 13 weeks out of total knee replacement and very happy! I have been here multiple times and Ellen and crew are the best team yet. Thank you for everything! See you again after doing the other knee."
Kris S
from Rivergate Medical Office Building
Mar 03, 2020
"I can finally walk without crutches! I am now standing on my left leg alone with full balance. I love the people and atmosphere at this clinic! They provide a great healing and helpful environment. Thank you so much!"
Jeannie W
from Rivergate Medical Office Building
Feb 25, 2020
"When I first started at Tomsic Physical Therapy, I could barely shovel my sidewalk without experiencing pain. Now, just one month later, I can shovel snow without any trouble!"
Dominic A
from Rivergate Medical Office Building
Feb 18, 2020
""Thank you for helping with my experience in physical therapy and showing me how it can alleviate pain as opposed to using injections and surgery. I really appreciate your expertise and kind manner and it has made a world of difference!""
Felix A
from Rivergate Medical Office Building
Feb 12, 2020
"Thank you to Dr. Laura Wenger and the whole staff for making my back stronger. I can see and feel my body building so much strength and it feels great!"
Bob M
from Rivergate Medical Office Building
Feb 06, 2020
""I feel like I have my life back. Thank you to Ellen, Josh, and the exceptional care of all of the staff at Tomsic Physical Therapy! I have graduated! YAY!""
Susan S
from Rivergate Medical Office Building
Jan 29, 2020
""I am delighted to be at Tomsic PT for my physical therapy. Josh instills confidence and I am ready to move on, knowing I may return if needed! I am incredibly grateful, thank you!""
Kathy B
from Rivergate Medical Office Building
Jan 21, 2020
"Dr. Laura Wenger was great to work with! I came in with a back injury and Laura gave me some exercises for hip flexor pain and strengthened those muscles around the area and I was feeling better in just a few days with no pain at all!"
Helen M.
from Rivergate Medical Office Building
Jan 13, 2020
"I came to see Dr. Laura with a stiff neck and a lot of pain. I saw her three times and I was fixed. I have no more pain when I wake up. I just do my stretches and I am good to go!"
Kristen N
from Rivergate Medical Office Building
Jan 10, 2020
""Last week, I rode my horse for two and a half hours with no pain! I can hike much longer now without any pain and my muscles feel so much stronger! "
Cindy M
from Rivergate Medical Office Building
Dec 30, 2019
"This week I didn't have any migraines or vomiting after 2 stressful days of work! I have Increased mobility in my right hip and leg and I am feeling great! "
Anna A
from Rivergate Medical Office Building
Dec 24, 2019
"After fully detaching my hamstring, surgery, and then eleven months of physical therapy with Dr. Ellen Tomsic, I am finally ready for ski season again!!"
Lorien H
from Rivergate Medical Office Building
Dec 16, 2019
"Thanks to physical therapy, I can walk without pain in my hip, sleep on my right side, pick something off the floor, ride my bike, put my socks on, and walk up stairs! Thank you Tomsic Team!"
Lisa G
from Rivergate Medical Office Building
Dec 12, 2019
""With Tomsic Physical Therapy, life has no off season! We come in with limps and pain and end up understanding the reason why. ...What a joy to find relief with soft pulls and gentle stretching! This oldster thinks a lot of you, Tomsic PT. It's good to know you are always here. With all your help and kindness I plan to live (at least) another year.""
Donna F
from Rivergate Medical Office Building
Nov 26, 2019
"How sweet it is to be pain free! The gentle stretches and guidance in movements of Dr. Ellen Tomsic and Dr. Josh MacNaughton have added so much comfort to my life. This is a great crew from the front door to the back! "
Donna F
from Rivergate Medical Office Building
Nov 18, 2019
" After just six weeks in physical Therapy, I can raise my arm above my head! I have full extension to the front and 90 degrees to the side. I am so excited for how far I have gotten in so little time!"
Dale S
from Rivergate Medical Office Building
Nov 11, 2019
"I am so grateful to be able to get back on my bike and use my left knee without popping or pain. Thank you Dr. Josh and the rest of the Tomsic Physical Therapy staff! "
Ellen N
from Rivergate Medical Office Building
Nov 05, 2019
"Since coming to Tomsic Physical Therapy, I have been able to work as well as I used to. I'm able to ride and run without pain and feel like my quality of life is back to being great!"
Jack E
from Rivergate Medical Office Building
Oct 28, 2019
"I wasn't able to dance when I returned to Dr. Laura with a knee pain. Now I can dance and go hiking in the mountains! Dr. Laura's team (#1 liz) is so awesome. "
Susie F
from Rivergate Medical Office Building
Oct 21, 2019
"I came into Tomsic PT with a pulled hamstring and I could not run at all. Two months later, I'm graduating and running 6 miles! "
Charles C
from Rivergate Medical Office Building
Oct 15, 2019
"1 month out from my compound femur fracture and I can bend my knee 90 degrees! I also got to ditch my walker for a cane. Thank you Tomsic!"
Sara K
from Rivergate Medical Office Building
Oct 07, 2019
"More reflection on my angel therapists, Laura and Josh. I am thrilled to be able to put my hair back in a ponytail and reach high enough to clean my mirrors at home. Simple success- thanks team!"
Lori F
from Rivergate Medical Office Building
Oct 04, 2019
"I have been set free! I can quilt, sew, and weave without my arms getting numb. The exercises that, Jake, Jeff, and Liz gave me work great and help relieve the pain and numbness in my neck, arms, and back! I love the vibe here! So nice, happy, and friendly."
Diane S
from Rivergate Medical Office Building
Sep 26, 2019
"As always, physical therapy at Tomsic P.T. is outstanding due to the excellent therapists, the superb front office staff, as well as all the other staff within the clinic. Simply put, they are the BEST!"
Robert B
from Rivergate Medical Office Building
Sep 16, 2019
"My tingling and numbness used to flare up a lot in my hand and arm on long road trips. I took a trip to Denver last weekend and only had a slight pain in my wrist on the way back home. It was great to be able to drive that distance without so many issues. Thank you Josh!!"
Reanan W
from Rivergate Medical Office Building
Sep 04, 2019
"My neck movement is much better and I can see further back when I am backing out of my driveway. My overall flexibility has improved and because of that, my balance has also gotten much better. I am old (82 years old) and I can pick things up off of the floor with hardly any pain, just stiffness. I think I am actually better than I was before I fell. I love this facility and it's staff. "
Aug 21, 2019
"I was able to complete a 100 Mile Run!!! My injury was in August of 2018. I did physical therapy from September to December of 2018 and had the race in January of 2019. Thank you Dr. Laura!"
Seana G
from Rivergate Medical Office Building
Aug 17, 2019
"Hello from Europe! In the last thirty-six hours I have walked at least eleven miles. I do have some foot fatigue (especially after 7 miles in one short day), but recovery time is getting much shorter! Thank you so much!"
Jennie G
from Rivergate Medical Office Building
Aug 09, 2019
"This therapy has made the problems with my knee ten times better than it used to be. It has given me the confidence to use my knee again and return to life! "
Matthew C
from Rivergate Medical Office Building
Aug 05, 2019
"Ellen and her team have taken me from a crying post op mess to an active and strong athlete. I love these folks and I somehow can't wait (…not!) for my next visit. They have a very supportive group here at Tomsic Physical Therapy. "
Cat L
from Rivergate Medical Office Building
Jul 29, 2019
"I walked in 2 ½ weeks ago with pain in my right hip. I was limping and could hardly stand on my right leg. After four sessions with Josh, (Dr. Josh McNaughton), I am 99.9% better. I couldn't ask for anything better. Physical Therapy works if you work it!"
Gretchen S
from Rivergate Medical Office Building
Jul 17, 2019
"Tomsic Physical Therapy has helped me with several injuries; severely sprained ankle, collapsed metatarsal arch, and surgeries on both hip replacements. …Ellen and the other physical therapists have worked diligently to lessen the different levels of pain to strengthen and stabilize my hips, as well as strengthened my core and back to prepare me for the second hip replacement. Besides a few blips from over doing things, my recovery has been really good. I intend to be able to go on long and short hikes after this summer. It is the hands-on work, as well as the carefully designed exercises that are designed to fit my own physical and emotional needs that makes my practice extraordinary!"
S A
from Rivergate Medical Office Building
Jul 10, 2019
"Highly recommended! I wouldn't go to any other office than Tomsic Physical Therapy. I would not have recovered without deep muscle massages and various additional exercises both at home and the gym. Jeff is extremely personable and thorough and their quality and service has remained constant over the years!"
Betty K
from Rivergate Medical Office Building
Jul 10, 2019
"I have seen Ellen over the years for back surgeries, shoulder injury and a major fall accident with long term hip recovery issues. She is very competent, thorough and cheerful. I would recommend her and her team for any PT treatment. Many friends and neighbors have gone to her and exclaim wonderful results. "
Dec 20, 2018
"I had the most incredible experience at Tomsic PT. I came to CO after having a complete shoulder replacement in different state. Jeff (and company) started me on the on right road to recovery with wonderful care given with a high dose of professionalism and humor! "
Nov 24, 2018
"Excellent care from Jeff Yaskin and tech staff for my knee replacement rehabilitation."
Nov 04, 2018
"I chose Tomsic Physical Therapy because they were recommended by my doctor, and also because I knew them to be a top notch clinic, having gone there several years ago and received excellent care with Ellen. This time I saw Laura and she was equally wonderful, supportive and passionate about giving thorough and effective care. The PT aides and office staff are also just as dedicated and friendly. Definitely make them your PT clinic of choice! "
Nov 02, 2018
"I was completely satisfied."
Nov 01, 2018
"This is my second time around with Tomsic PT. had a total shoulder rehab four years ago with them that was flawless, now, I have had a TKR and am finishing up with PT in remarkable time. Dr Stacy is all I could ask for in a therapist.Supremely satisfied."
Nov 01, 2018
"I have been coming to Tomsic PT for many years. Ellen has treated me and all three of my children. Because of an autoimmune disease, I have injuries often and Ellen is always very thorough in my treatments. She has also involved other PT's in the office to access their specialties as well for the benefit of my treatment. Ellen cares about you and has helped me through some tough times and got me back on the road running. Without her, I would never have reached my goal to run a marathon! She is very smart and has helped me and my children understand our injuries and has involved the health care professionals that have been key in our treatment. She always takes time to show me diagrams of the body so that I can see what my problem is and understand it better. The supoport staff is also very kind, patient, and helpful I would recommend Tomsic PT to everyone! "
Oct 03, 2018
"I just "graduated" from an intensely rewarding and helpful therapy program for a complicated soft tissue shoulder repair. Ellen, and here wonderful staff, led me through a thoughtful, progressive and personalized treatment plan as I recovered from surgery and worked to regain both range of motion and strength. Every visit moved the ball forward, educated me further on the healing process, and encouraged and informed my own efforts at home between therapy sessions. I can honestly say that I looked forward to each visit, not only for the excellent treatment and guidance I knew I would receive, but also for the laughs and genuine friendships I built with the therapists, techs, interns and front desk. Thank you all! Highly recommended!"
Feb 23, 2018
"I spent this past winter "living" at Tomsic PT as Laura worked with me after my 2 total knee replacement surgeries. All that Laura did during my appointments along with her encouragement, which motivated me to do my exercises between appointments, allowed me to hike up Engineer Mountain 5 months after my second knee. Everyone at Tomsic is wonderful; it's like being with family when you're there."
Sep 23, 2017
"Thank you Ellen and your dedicated staff for taking me,after complicated ankle surgery,from non-weight bearing to full weight bearing in just several months. The exercises were just what I needed to gain full strength again. I am back to walking the hills and loving it! "
Mar 29, 2017
"I came into physical therapy at Tomsic Therapy just hoping to avoid a knee operation and with the outside chance of being able to ski this season. Ellen created the perfect regime for me, customized to my desire to ski. It worked perfectly and now I am religiously following the physical regime at home while skiing a few times a week. I couldn't be more pleased. Ellen is the best physical therapist in town, believe me."
Jan 09, 2017
"Tomsic Physical therapy has gone above and beyond in all areas of my recovery. Thank you. "
Dec 13, 2016
I am fully recovered!!! (again). No one is better than Ellen!
She is truly a blessing in my life. Lots of heartfelt appreciation!
– Donna S.
I have come to Tomsic PT twice and both times have received expert professional care coupled with amazing customer service and a true caring atmosphere. When I arrived in September, I was walking like an out of shape 90-year-old woman with sciatic pain. Within 5 weeks, Dr. Laura had me walking normally and without pain. She used our time wisely and took time to be personable. Tomsic has a terrific team from the front desk to the techs and the PT staff. Amazing recovery!
– SM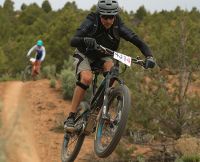 Thank you Tomsic PT for getting me back to doing what I love. I wouldn't go anywhere else.
– BW
Wendy helped me in so many ways. She is a wonderful therapist!
– BM
You probably hear this all the time, but I just wanted to thank you for the help you gave me on my back! You gave me the tools to work on myself and get me back to where I want to be.You have such a positive impact on so many people's lives, (my Mom's especially) and for that I thank you!
Melanie C.
Thank you for your care and patience with me. I learned a lot & thank you as my knees have improved.
John M.
Thank you for getting my shoulder out of the bind I had it in. Thanks to you I am pain free, and can even throw a softball overhand!
You really are the best at what you do, and I am so grateful.
Take care, and I hope I DON'T see you again soon, except in the hood.
Laurel W.
I write to thank you for your part in my skiing adventures of late! What a BLAST, to be able to ski again!
And I could not have done it without you – only 9 months after my knee replacement! WOW! Thank you, thank you, THANK YOU!
Adele R.
Thank you so much for your care and encouragement during my TKA rehab. You all are the best!
Sincerely,
Lynn E.
Such a belated THANK YOU to you for all of your PT to get me walking again! You are amazing and the best. I tell everyone to go to you! I hope that you can find something fun for yourself; you do so much for everyone else!
I wish you the best of luck with your doctorate studies, and have an absolute blast in Europe this summer.
Hope to see you around and about.
Wish so much appreciation always,
Priscilla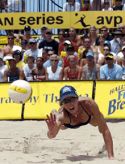 As a professional athlete, performance is everything. Ellen has the expertise to help me recover quickly so I don't miss training or competitions. She has the ability to find the cause of my pain quickly and reduce or eliminate it. When I am in Durango, Ellen is the only physical therapist I will see… I would recommend her to anyone who wants personalized, highly skilled care.
Elaine Youngs, Professional Beach Volleyball Player and Olympic Bronze Medalist
I highly recommend Ellen at Rakita and Tomsic Physical Therapy to all my friends and neighbors.
Sara P.
Thank you for seeing me with such short notice. You always perform miracles.
Pricilla B.
Thanks for all the help with my shoulder. It's so much better. And thank you for your excellent advice to forgo surgery. Definitely the right decision.
Judy P.
I try not to get hurt, but as a true Durangoan I seem to have my share of aches and pains! In the past, I was not one to seek out physical therapy unless it got really bad, until I started seeing Ellen. Ellen has a unique ability to manage my acute and chronic injuries as well as rehab after surgery. I no longer hesitate to get treated because I trust her expertise and experience to get me moving again. She seems to have an almost magic ability to know how much progress can be made each visit in order to improve my condition as fast as possible. She teaches me what I need to do to help myself. Her hands-on style gives me the trust I need to seek attention for pain sooner, rather than living with pain. I highly recommend Ellen at Rakita and Tomsic Physical Therapy to all my friends and neighbors.
Sara P.
What a crazy journey this was for me. I have been a walker and runner for as long as I can remember. I cried from my pain on the day of my first visit and after six visits and I was smiling with confidence. I am now able to walk with zero pain.
Thank you from my heart to years!
Sandra L.